Education and Me: 3 Influences that Shaped My Life
Reflections Of A Civic Leadership Fellow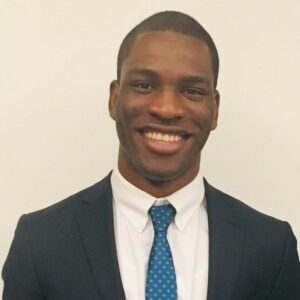 I was an inquisitive child growing up in Haiti, and my brother nurtured this and ingrained in me a love for education. He understood that a love of knowledge could only grow through education and passed that philosophy on to me. Three influences have greatly affected my view of education. I now see these influences as the pillars that have shaped who I am today.
The first influence on me was my older brother. More than a decade my senior, my brother taught me to love learning through his actions. I remember seeing him staying up late studying. Adventurous and inquisitive, Josue was also caring. He was the informal tutor for kids in the neighborhood and would help them with their homework; he also tutored me every day. My parents were merchants; they would leave the country throughout the year to buy goods and made my brother our guardian in those times. He picked me up from school, ensured I kept up with my studies and disciplined me when I misbehaved. He would even hold elaborate neighborhood Christmas celebrations for kids around the neighborhood. One year, we had a dance competition, boys versus girls, and the winner's prize was candy.
Meanwhile, Josue studied hard, graduated at the top of his university class in telecommunications, and was eager to start a professional life. Sadly, what happened – or what didn't happen to him – after graduation made me apathetic toward education. In Haiti, having an education doesn't earn someone the connections they need to get ahead. And although my brother excelled academically, our family couldn't provide connections that could get him a job. After graduating and looking for employment for a long time, he was still living at home. He became disillusioned. Faced with the prospect of doing little with his life in Haiti, my brother – along with my parents – began strategizing how he could leave the country for a better life.
Eventually, they helped him leave the country for Brazil. In the months leading up to and after his departure, I too became very disillusioned with education. What hope would there be for me if someone I looked up to couldn't make it? Once he was gone, I started misbehaving in school; it became so excessive I was expelled.
The second influence featured a bittersweet series of events: moving to America and enrolling in school there after the devastating earthquake of 2010. After the January 12th tremor shook the country and killed tens of thousands of people, my father took my sister and me to Florida. I was finishing elementary school. I spoke little English, but I would use my Haitian classmates as translators to talk to my teachers to confirm I was on track to pass. While the earthquake was a tragedy, it also opened doors for me.
One day my geography class had an open-book quiz, and I was one of the few to pass. The next day, the teacher was fuming at the rest of the students because I, a new student and an immigrant, passed the quiz that many of them didn't. While I felt good at the time, in retrospect, I realized that being good at quizzes was a surface-level form of intelligence. I resented the teacher for getting angry at the other kids. Not passing didn't make them less intelligent than me, nor should I have been the benchmark to compare the students.
Nevertheless, being singled out for my intelligence reignited my love for learning, even if it was just for passing a quiz. Education became my safety net in this new environment. I realized that intelligence could simultaneously set me apart from my classmates and bring me closer to my adopted society.
The third influence was my educational community in high school. In the middle of my senior year in New Orleans, I was nominated by my school for Louisiana Student of the Year, a prestigious honor for high school students in the state. Once again, I was in the spotlight for my intelligence. I was being celebrated for it, but it didn't stop me from feeling burdened by representing my community or fearing being paraded for my unique background. For the latter part of the school year, I would travel around New Orleans for various events to pick up awards and do interviews. I was one of the remaining finalists and had to attend a two-day event in Baton Rouge. My former teachers and many others got together to create a fund that I could use to prepare for the ceremony. I spent the next few days buying formal wear such as suits, dress shirts, slacks, etc. Their kindness moved me beyond words; it gave me my best insight into education: education should be a community-supported undertaking. Students should be surrounded by people in their communities to guide them in their exploration.
Giving Back with DCTMI
My life has been a struggle between pursuing knowledge and not wanting to participate in the game of education in society. My brother leaving the country, my teacher's backhanded compliment, and my nomination for Student of the Year; all these events have had profound influences on my views on education and the role of community in society.
This is why I am giving back. To me, DC Tutoring & Mentoring Initiative is an opportunity to be part of my community and help the next generation. The DCTMI community fosters the kind of community support that goes beyond teachers pooling resources to help a student attend an awards ceremony (although that was amazing) by involving members of the community who might not otherwise be a part of the education solution.
I would strongly encourage any young person who wants to be a part of making the education system better and start a cycle of community engagement for future generations to become a part of DCTMI, whether as a volunteer tutor or mentor, or a Civic Leadership Fellow like me.

Interested in Becoming a Civic Leadership Fellow, too?
The Civic Leadership Fellows program is a year-long opportunity to develop your leadership skills, gain tangible community organizing experience
through face-to-face outreach, and grow in your ability to be a centered, self-aware, kind, and courageous human being and leader.