DC Tutoring & Mentoring Initiative offers paid internships, a paid fellowship program, and works with talented freelancers in our area. Rates are hourly and competitive, based on experience and commitment.
Lend us your skills and expertise
DCTMI is always on the lookout for professionals in our community who can support with their technical or professional skills and expertise. Ongoing and project-based needs include:
Digital marketing
Social media management
Web development and maintenance
Video editing
Graphic design
Media relations
Partnership development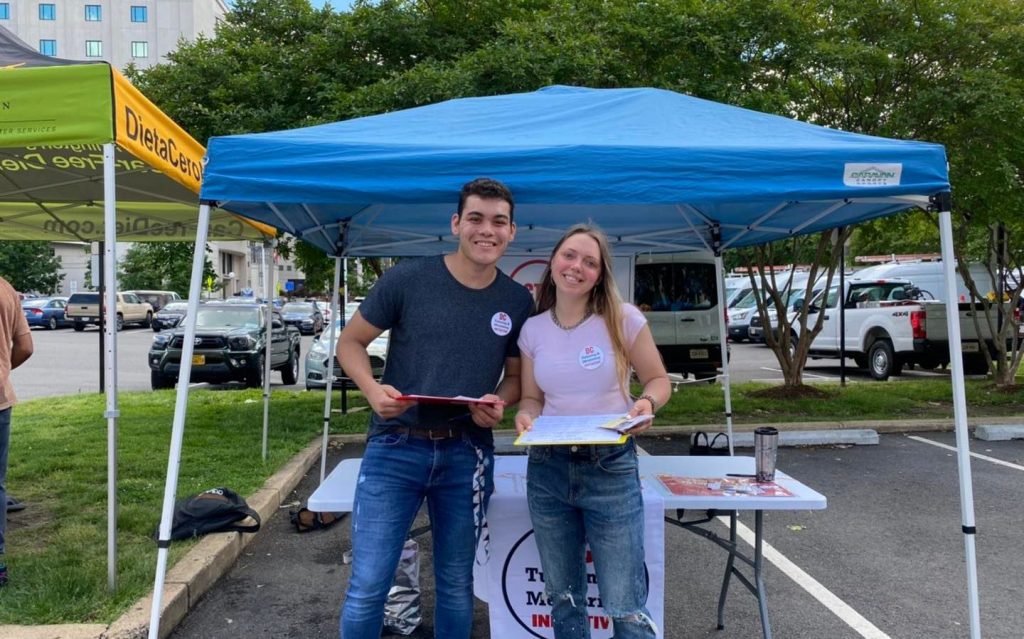 Channel your passion. prepare for your career.
Become a Civic Leadership Fellow
DCTMI is looking for students (undergraduate or graduate) and community members wanting to have a positive impact on the Washington, DC, education landscape and help create a national model for civic transformation. The Civic Leadership Fellows program is a paid, year-long opportunity to develop your leadership skills, gain tangible community organizing experience through face-to-face outreach, and grow in your ability to be a centered, self-aware, kind, and courageous human being and leader.
Want real world experience? Look no further!
Becoming a DCTMI intern is an excellent way to take on projects supporting your career goals and interests. Our goal is to prepare you to be the thoughtful, courageous, and dynamic mission-driven professionals and change agents that the world needs today.
Interns are expected to participate in two meetings a week: one civic leadership meeting and one tactical/operational meeting at the beginning of each week. Interns' responsibilities fall into two buckets: supporting the day-to-day operations of matching volunteers with partners, updating the database, and canvassing on weekends/in the evenings. 
We expect 10-20 hours during the academic year and 30-40 hours over the summer. These internships are paid at a competitive hourly rate.
Are you an agent of change? Are you willing to get out of your comfort zone to have important discussions about things that matter? 
Our outreach activities do just that, both face-to-face and virtually. The face-to-face includes canvassing and tabling at public spaces such as farmers markets and festivals, the virtual includes phone banking to connect with people who have signed up with us. 
We offer volunteer and paid positions (depending on level of commitment and performance).