Take the Civic Leadership Challenge

2 hours a week of Community Service or Civic Activism
1 hour a day of Inner Work or Self-Care
Imagine if people of good will, good health, and a livable family income devoted two hours a week to community service or civic activism, and an hour a day for inner work or self-care. We can create an upward spiral of taking care of ourselves and taking care of others and the world, and this, in turn, would transform our communities and our democracy. We would elect better leaders, enact better policies, and weave a civic fabric of empathy, hope, and wisdom through our actions, large and small.
Take the Challenge: Start Using CivLead!
CivLead app to help folks track their community service, civic activism, inner work, and self-care!  Join a community of practical idealists to share inspiration, stories, and tips.  Get involved now!
It starts with each of us. We can grow as human beings. There's ample evidence that daily practice is key. Like practicing a sport or a musical instrument, if we put in the time to become wiser, kinder, and more courageous, we will change for the better.
It's hard to be a human being. It's easy to feel overwhelmed, anxious, and hopeless—especially when we reflect on our national and global challenges. Life's uncertainty scares us. We have conflicting needs. We feel empathy and want to help others; we also want to feel safe (financially, physically, emotionally); and we want to feel like we are free and competent, too. It's hard to integrate these needs together in our personal and work lives.
We find a sense of relief by distraction, avoidance, by keeping overly busy with the "urgent" at the expense of what's important; or we find an easy target to blame, an over-simplified "solution" to our problems, or a leader who will "save" us—but history and psychology show these to be dead-end for us personally and as a society.
Instead, we can embrace our challenges!
We do the daily inner work to become aware of and to integrate these basic human needs in our daily lives, in our careers, and in how we spend our free time. We find life more deeply satisfying and meaningful because we feel more secure, more hopeful, more tuned into the reality that we are all vulnerable and uncertain, more connected to other people, and more capable of taking positive action that helps us and the people around us for the long term. When we recognize our own vulnerabilities, fears, and blind spots, we become better able to see the good in others and work effectively with them.
Longer term, we will better focus on what's important.
We can look for better ways to organize our time and spending to meet our core needs to feel safe, connected, purposeful, competent, and free. Perhaps the free time spent with family on a regular basis proves more meaningful than the expensive but short vacation. Biking to work might give us a greater sense of freedom (and save lots of money) compared to commuting by car.
The result? We will have both more time and more ability to work together with others to make a better world. With more patience and awareness of our own emotions and the feelings of others, collaboration comes more easily and conflicts are avoided or more quickly resolved. We are more likely to take a more mature, resilient and long-term perspective instead of getting wrapped up in our short-term and narrow self-interest. This, in turn, will lead to better communities and political life, which, in turn, strengthens our ability to grow as individuals— the upward spiral we need to get out of the mess we are in!
Where can we start?
Get off the sidelines and get involved! It's time to create the next great civic movement, a movement grounded in a sense of responsibility that works for all people. See below and apply today.
Civic Leadership Challenge
The key is a balance of mostly solitary activities that promote a kind, calm, patient, courageous, disciplined, long-term mindset to showing up in the world, embracing our challenges without being overwhelmed, and being a force for positive change.
Meditate, pray, or reflect
Journal
Get outdoors
Develop our ability to communicate with honesty, empathy, and openness to better understand ourselves and others. (Nonviolent communication is one popular paradigm for this).
Community Service or Civic Activism
Especially valuable are long-term relationship-building activities but any sustained activity helps both the giver, the receiver, and the broader community.
Start by Volunteering with DCTMI!
Becoming an Outreach Volunteer with DCTMI is a great opportunity to kickstart the Civic Leadership Challenge and easily make it a part of your daily life. If you live in the DC area and are interested in improving educational outcomes for the 60,000 DC youth who need an extra caring adult in their lives, you will be placed on one of several teams led by Civic Leadership Fellows, with whom you will learn best practices for community outreach and put them into practice!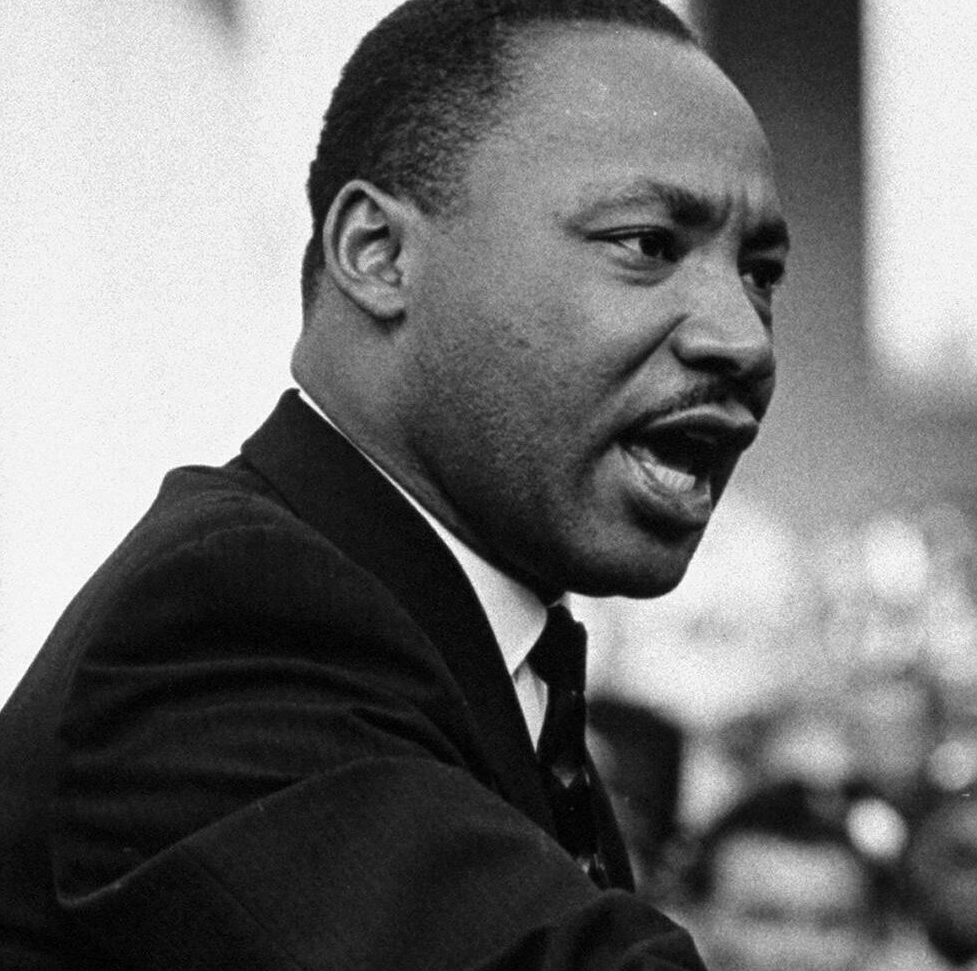 We must work with passion and commitment to bridge the gulf between our scientific progress and our moral progress… If we do not learn to live and work together as brothers and sisters, we will perish together as fools.